Unified Coordination Group held a meeting in the Naval Forces of Azerbaijan
22.02.2018
A working group meeting was held to determine the command and control on interoperability at sea and establishing the unified coordination process.
Acting commander of the Naval Forces of Azerbaijan Captain 1st Rank Zaur Hummatov has managed the group established to ensure cooperation in the field of maritime security in accordance with the requirements of the "Maritime Security Strategy of the Republic of Azerbaijan", approved by the relevant order of the President of the Republic of Azerbaijan.
During the meeting, the basic aspects of ensuring maritime security and a number of other issues were discussed.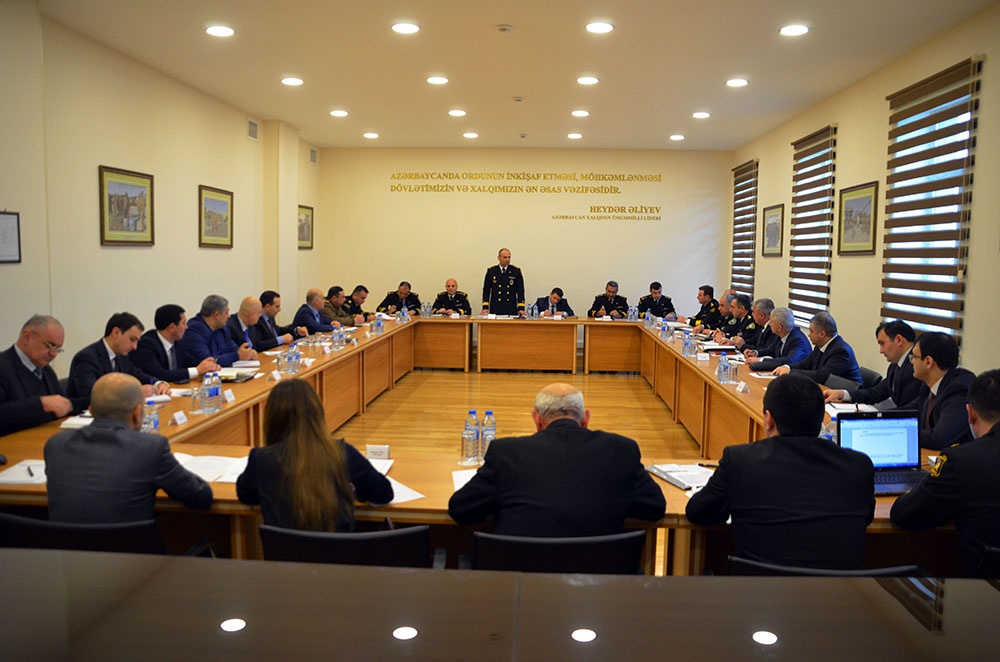 ---